The Mahabalipuram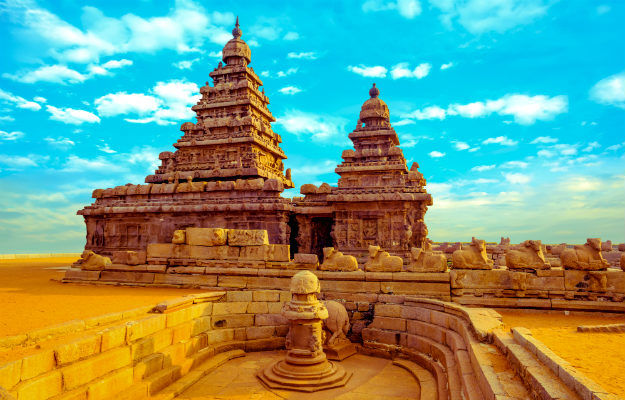 Krishna's Butterball
It is a uniquely standing monolith stone that is tilted and balances itself in a magical way against the slippery ground. It is one of the must see attractions of Mahabalipuram. It is said futile attempts have been made in the past to move this stone from it's place but all in vein. Even a set of elephants employed to move it failed to do so, thus, no wonder it is a major attraction in Mahabalipuram.
Lighthouse
Mahabalipuram was a major trade hub in ancient India. It has a beautiful lighthouse standing tall amidst it's historical wonders like the shore temple and Pancha Ratha. Recently it has been opened to public. You can now climb all the way till the top of the lighthouse and enjoy the stunning view of the city from there.
Museums
Several museums have come up in Mahabalipuram in the past few years. And each of these is equally wonderful. Near the lighthouse lies the lighthouse heritage museum and the maritime heritage museum. The former has many equipment on display that once were operational in the lighthouse. While the later exhibits several models of ancient boats and ships, the important shipping routes of the past and several other interesting artifacts. Then there is a shell museum that is one of it's kind and the largest in Asia, it consists of 2300 unique shells on display that are more than 40000 in number.
when to visit?
Visit in winter months, summers are too hot here, as it is a tropical beach.
Wear comfortable cotton cloths. Preferably full sleeves unless you want to get considerably tanned
Wear comfortable walking shoes as you will be doing lots of walking around the place, as all the monuments and sites are quiet walkable from each other.
Carry a bottle of water with you all the time
You can as well stay in Chennai when you visit here. Because this place is very close to Chennai.
The place is quiet safe for visitors, just take the normal precautions that you would for any other destination